Blackbelt 3D
"The benchmark in 3D belt printing"
Where to find us?



Blackbelt 3D services world wide. Our upcoming Network includes specialists to suit your needs.
Do you want to see the machine in action? Get in contact with our distributors.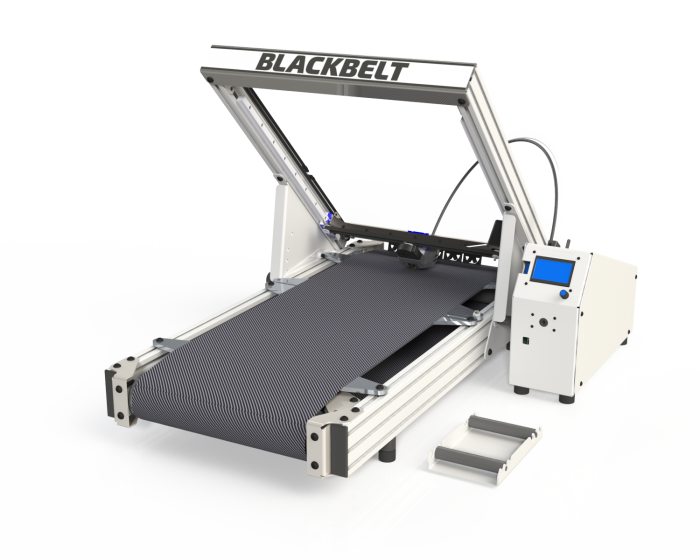 Carbonfibre conveyor belt
It goes round and round....
keep on printing with Blackbelt's inhouse developed and produced conveyor belt
"Limitless 3D belt printing"
Why limit yourself?
Ubbink – User Case
Ber Kerren
2020-09-30T16:03:09+02:00
Blackbelt Versions
Ber Kerren
2020-09-04T13:36:17+02:00
Profielnorm – User Case
Ber Kerren
2020-09-30T14:56:27+02:00